March 16th, 2010
Last week the fellow who came over to cart off all my decrepit gardening equipment for repairs was admiring my chickens. He was particularly taken with the Polish hens and their feathered headdresses.
"They're beautiful! Do you cut their hair like that?" he asked.
I swear. He really asked me that.
Of course, that was last week when it was dry and the sun was shining. The chickens looked all primped out and gorgeous. Not like today,  after days and days of rain, when their "hair" is dirty.
Now the poor Polish hens look a little worse for wear. They are in need of a little chicken hair styling. Or at the very least a shampoo and blow dry.
They're having a very bad hair day.
Posted In: Chickens
Tags: edith, hens, polish chickens, Tina Turner, Weather
March 10th, 2010
Does anyone do hospitality better than Southerners? Perhaps. But I can't think of who right now because last week I was in Davidson, NC, speaking at the Davidson Horticultural Symposium where the members of the Davidson Garden Club rolled out the red carpet. It's very fresh in my mind. And, oh my!
I was there as one of the guest speakers talking about the "Artful Vegetable Garden"—once again riding my hobby horse about how edible gardens don't have to be utilitarian looking. I rubbed elbows with fellow speakers Allan Armitage, W. Gary Smith ,  William Welch and Pamela Baggett. The Davidson Garden Club members arranged for our transportation and accommodations, flowers in our rooms and for our lapels, escorts to make sure we didn't get lost, fabulous dinners and lunches and one very special garden tour.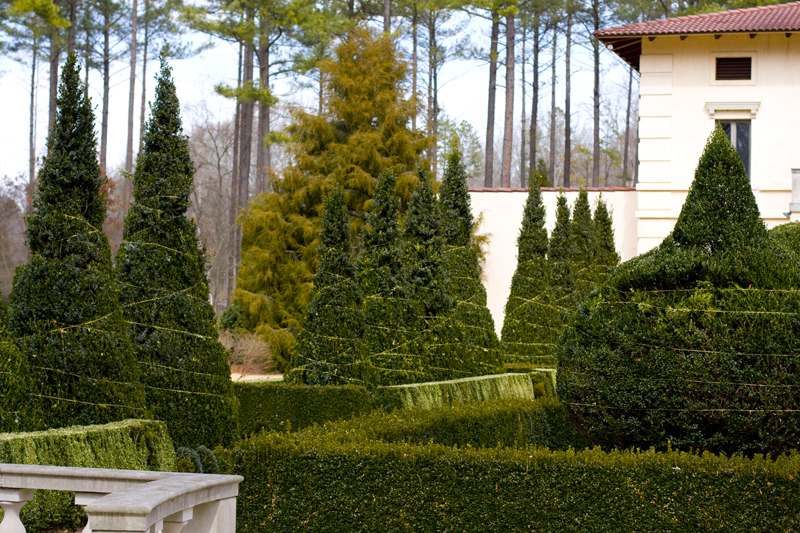 The garden surrounds the Italian Renaissance-style home of a private couple who have created a very approachable and walkable garden on acres of protected land in Davidson. A pathway circles the perimeter of the house and is planted with fabulous specimens that are evident even in the still-chilly weather of early March.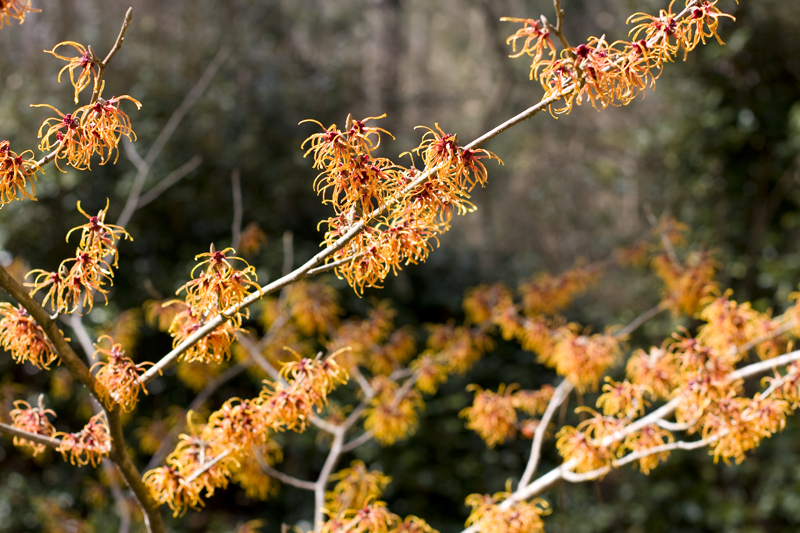 Careful attention to plant selection, artful creation of pathways to give long views of garden sculptures, creative use of elements for a rustic touch and even mossy paths, contributed unasked, courtesy of Mother Nature, made this a fabulous and memorable garden walk.
You can see more of the garden here.
I appreciate my new friends in Davidson and their fabulous Southern hospitality. Thank you!
Posted In: Garden Design, Gardening, Travel
Tags: Blogging, garden seating, seasons, Travel, winter