That's right. Bring it on, baby.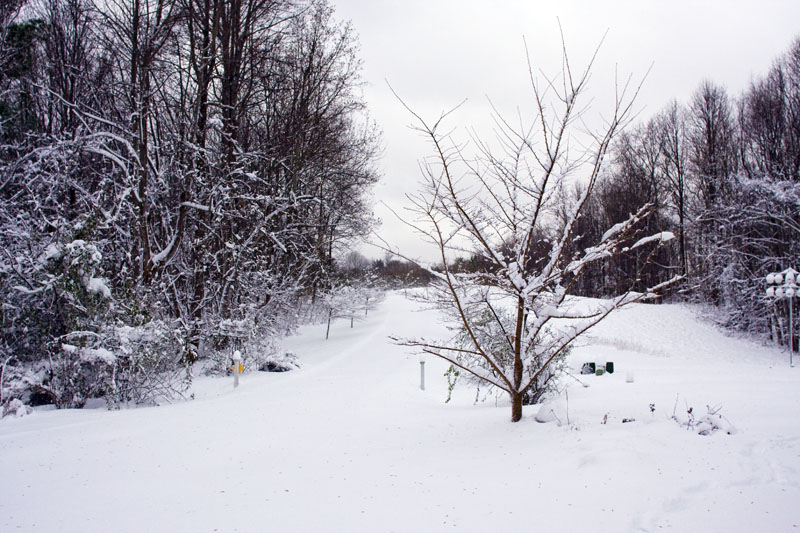 I have a month's worth of gro­ceries, a snow shovel and plenty of work and projects to keep me busy.  It's a good thing too because we're not going any­where any­time soon.  Do you see our dri­ve­way? No, I don't either.
What I thought was eight inches of snow is prob­a­bly more like 12 or 14. And it's still com­ing down. I just returned from a lit­tle mercy mis­sion to clear the bird feed­ers and sprin­kle around some whole peanuts and black oil sun­flower seed. The birds prac­ti­cally landed on my shoul­ders they were so happy to see me.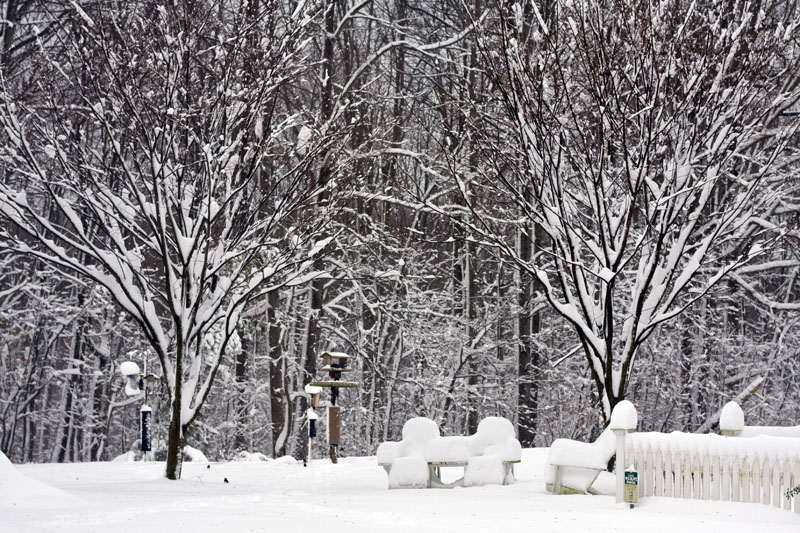 The chick­ens are just fine in their insu­lated and heated coop. But they were con­fused when I opened their win­dow to the world and there were no col­ors out there—just white. I fig­ure they'll get tired of look­ing out in a while and I'll go back and close the window.
For lit­tle dogs, Sarah and Sophie adore the snow. They hop around like bunnies—well, at least until they get bogged down.  So this morning's exer­cise was some aer­o­bic snow shov­el­ing for a small potty path.
The East Coast is get­ting pounded. If you're in our part of the world I hope you're safe, warm and have plenty of inter­est­ing things to keep you busy today.