April 12th, 2013
I heard that lovely "beep…beep…beep" sound today that I asso­ciate with spring. No, it wasn't a bird call. It was Chris, my UPS dri­ver back­ing up after drop­ping off two big boxes of flower bulbs for my Mary­land garden.
Spring! I love to walk around with the lit­tle dogs and see the gar­den awake.
I snapped my annual shot of a cute Papil­lion next to the young, flow­er­ing yoshino cherry tree. This year's super­model is Sarah.
The mixed daf­fodil bulbs are up and bloom­ing by the dri­ve­way and near the hay field. There is a house I pass on the way to town with thou­sands of daffodils—all of the same vari­ety. It's quite a dis­play. But I love the mix of all the dif­fer­ent types of daf­fodils all min­gled together. You can't see them in this photo, but there are bunches of lit­tle mus­cari bulbs min­gled among the daffs.
The edge­wor­thia that began bloom­ing sev­eral months ago will soon be los­ing its flow­ers. This is a shrub that goes the extra mile with all-season inter­est. You can just see the flow­er­ing quince that's about to burst forth in the background.
And speak­ing of plants with stay­ing power, I love this let­tuce mix that made it through the win­ter! But sadly, it is now chicken food since it is bit­ter. No wor­ries though. I have a whole new crop of spinach and let­tuce planted in the potager garden.
This year I am all about con­tain­ers. The pan­sies and orna­men­tal oregano make nice early spring tran­si­tion plants. But I have big, big, big plans this year for containers!
Happy spring!
Posted In: Gardening
Tags: bulbs, daffodils, edgeworthia, lettuce, seasons, spring, Vegetables
November 25th, 2011
I have mixed feel­ings about fall and the com­ing winter.
I wan­der the gar­den and yard look­ing at the car­pet of wet leaves. They would be a lot more beau­ti­ful if they would just vol­un­tar­ily hop right into those bags for com­post­ing. They have nearly all fallen now except the two zelko­vas, which stub­bornly hold on to the leaves until I have raked up all the oth­ers. Then those ras­cally zelko­vas drop them all the next day within about five minutes.
How do they know?
Trees have fallen in the fall as well, like giant pick-up sticks. More mess that will require a chain­saw. Chick­weed is creep­ing into the neglected beds.
I wake up in the dark. The days are so short now that the chick­ens go to roost at 3:30 in the afternoon.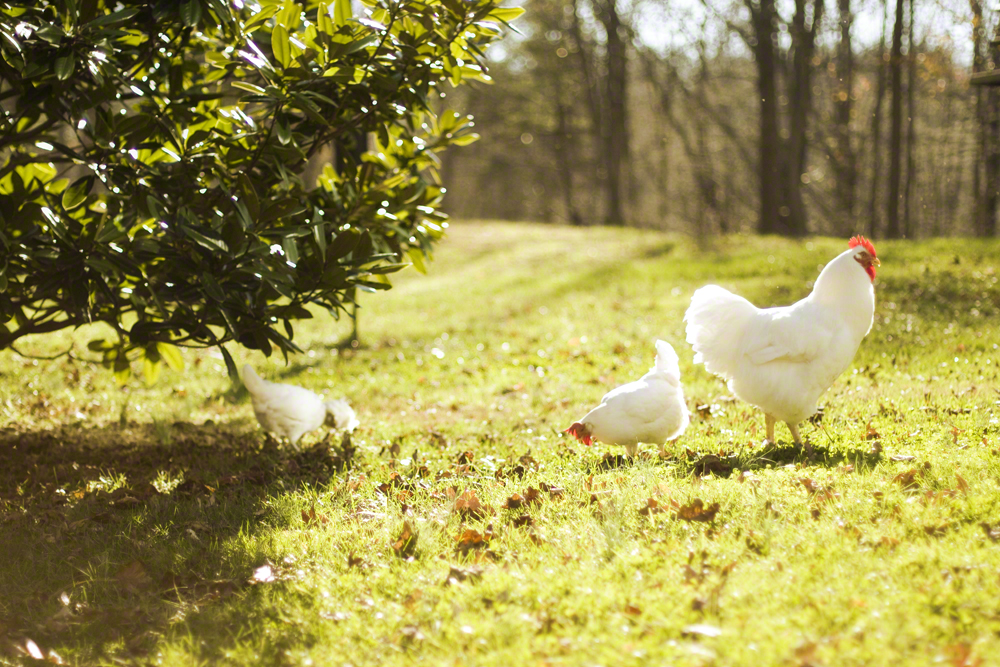 I try to reframe my view of autumn.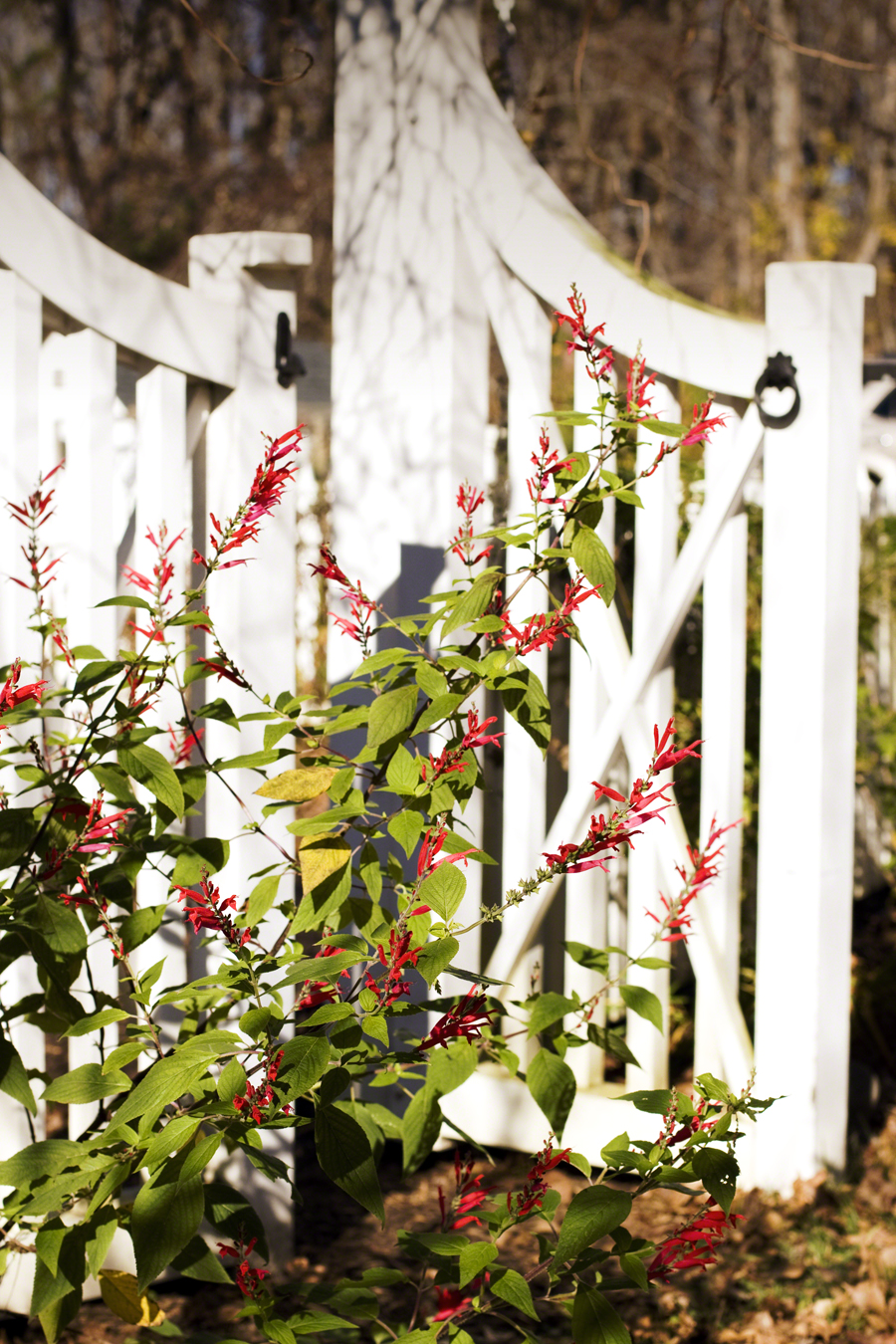 The shorter days mean there is less time for frol­ick­ing with my rake and leaf bags. But I'm as happy suck­ing up books as a drunk at an open bar wed­ding reception.
The cucum­bers, pep­pers and toma­toes are gone. But I have a robust crop of Swiss chard. I have even man­aged to out­smart the deer by net­ting it. Let­tuce, spinach and arugula are thriv­ing in the cold frame. Cab­bages and Brus­sels sprouts will be ready for har­vest soon.  The salvia is bloom­ing. Chick­ens love chickweed.
With­out the leaves, I can see more of the majes­tic, sculp­tural beauty of the trees.
Yes, I have mixed feel­ings about the change of sea­sons. I will work on see­ing the glass half full.
(Click on the pho­tos to embiggen.)
Posted In: Chickens, Gardening, Lifestyle
Tags: autumn, fall, seasons, Vegetables