Par­don me while I open the Depart­ment of Shame­less Pro­mo­tion. Did you know that Gro­cery Gar­den­ing is on not one…not two…but THREE Ama­zon best seller lists? The reviews (not all of them from my friends) have also been pos­i­tive. (My mother is so proud!)
If you don't yet have a copy of this book I wrote with my gar­den­ing friends Jean Ann Van Krev­e­len, Amanda Thom­sen and Teresa O'Connor, here's your chance to get one for FREE.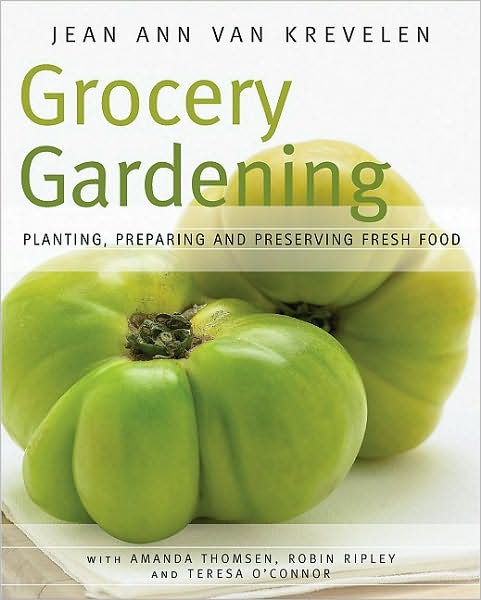 Leave me a com­ment to this post on or before Fri­day, March 5, and you'll be entered into the draw­ing. When you leave your com­ment, please answer one of these questions:
- How, if at all, do you read other com­ments on blog posts? Do you read them before respond­ing? Never read them? Some­thing else?
- After com­ment­ing, do you sub­scribe to the follow-up com­ments on that post?
- Do you return to a blog post after com­ment­ing to see what other peo­ple have had to say?
Your responses will be most help­ful in help­ing me to deal with the com­ments all the very kind peo­ple leave here at Bum­ble­bee. I always read every com­ment and love them. I go through phases when I respond. Then I think "No one is look­ing at my responses" so I stop. But then I feel guilty and start respond­ing again. So, help me out, okay? It'll give me more time for gro­cery gardening!
Got Gro­cery Gar­den­ing?
UPDATE
Dawn at Owl Hol­low News is the win­ner of the Gro­cery Gar­den­ing draw­ing. Con­grat­u­la­tions, Dawn!