March 10th, 2010
Does any­one do hos­pi­tal­ity bet­ter than South­ern­ers? Per­haps. But I can't think of who right now because last week I was in David­son, NC, speak­ing at the David­son Hor­ti­cul­tural Sym­po­sium where the mem­bers of the David­son Gar­den Club rolled out the red car­pet. It's very fresh in my mind. And, oh my!
I was there as one of the guest speak­ers talk­ing about the "Art­ful Veg­etable Garden"—once again rid­ing my hobby horse about how edi­ble gar­dens don't have to be util­i­tar­ian look­ing. I rubbed elbows with fel­low speak­ers Allan Armitage, W. Gary Smith ,  William Welch and Pamela Baggett. The David­son Gar­den Club mem­bers arranged for our trans­porta­tion and accom­mo­da­tions, flow­ers in our rooms and for our lapels, escorts to make sure we didn't get lost, fab­u­lous din­ners and lunches and one very spe­cial gar­den tour.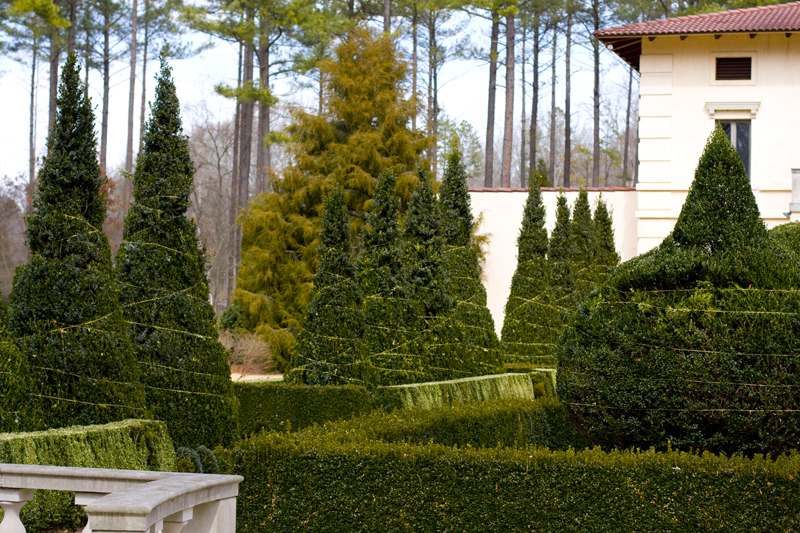 The gar­den sur­rounds the Ital­ian Renaissance-style home of a pri­vate cou­ple who have cre­ated a very approach­able and walk­a­ble gar­den on acres of pro­tected land in David­son. A path­way cir­cles the perime­ter of the house and is planted with fab­u­lous spec­i­mens that are evi­dent even in the still-chilly weather of early March.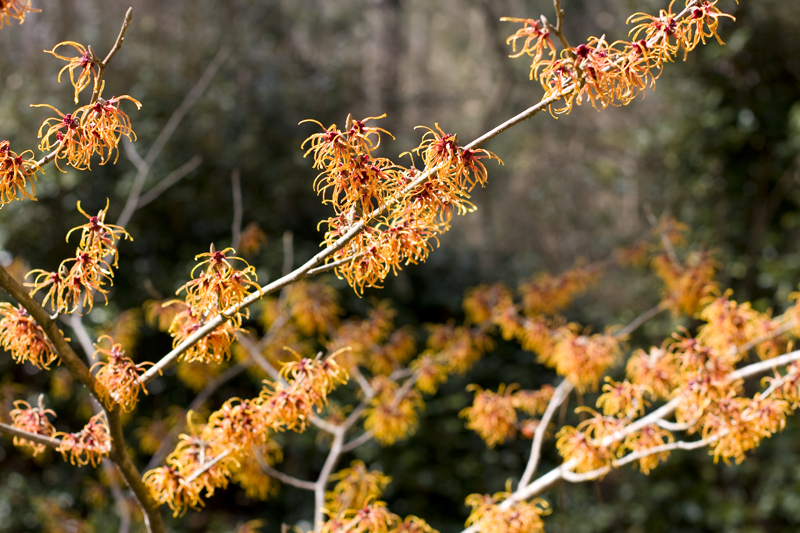 Care­ful atten­tion to plant selec­tion, art­ful cre­ation of path­ways to give long views of gar­den sculp­tures, cre­ative use of ele­ments for a rus­tic touch and even mossy paths, con­tributed unasked, cour­tesy of Mother Nature, made this a fab­u­lous and mem­o­rable gar­den walk.
You can see more of the gar­den here.
I appre­ci­ate my new friends in David­son and their fab­u­lous South­ern hos­pi­tal­ity. Thank you!
Posted In: Garden Design, Gardening, Travel
Tags: Blogging, garden seating, seasons, Travel, winter